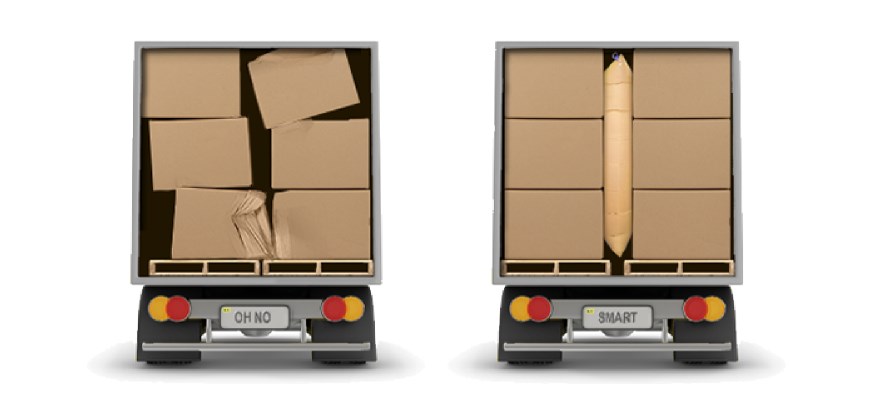 There is nothing worse than having your cargo damaged whilst in transit with pallets moving and shifting, damaging your goods in the process. You get a sinking feeling in your stomach and some of the first thoughts that might go through your mind are, what has been damaged and what are the financial implications of this damage.
This is where you need to invest in prevention methods to help you save money in the long run and ensure that your cargo is secure at all times giving you, as well as your valued customers, peace of mind.
Dunnage Bags are the perfect solution. They are reusable, easy to use and can be used in a wide variety of transport applications such as containers, rail cars, trucks, vessels and inter modals.
Each bag is made from 2-ply paper with a plastic lining inside. They come with a standard valve which will allow you to use any standard pump to blow it up. Dunnage bags also come in a variety of sizes for all your transport needs.
The dunnage bags should be placed in the gaps between the cargo/pallets and then slowly filled with air. This will secure your cargo and prevent any movement which could possibly cause damage to your cargo.
To view our range of dunnage bag products and other Cargo Securing Products please visit our Cargo Securing Product page here